The Organization has been carrying out different activities to help improve on the standards of living for the Butebi community and some of them are stated below:
WATER PROJECT
Our organization with support from donors constructed a clean water well in 2017 where water is being pumped from underground. This project was carried out to help the members of the community from walking long distances while fetching dirty water from the ponds which were causing a number of disease to them and unsafe for the young ones to walk long distances through thick forests to go and fetch water. Members in the community were very thankful to the organization for coming up with an idea of the water project in their community. And these are some of the pictures    
CONSTRUCTION OF THE HEALTH CENTER
A health centre that was named Living Proof Community Health Centre of Butebi was constructed in the community of Butebi with Support from Living Proof Institute and we have a team of 5 Health professionals in order to help the people in the Community to get free Health care services since a nearby Health centre was in a distance of 13km and taking advantage of the poor people. The health centre is well equipped and gives out a number of services to the poor patients for free. The construction of this health centre was so much appreciated by the people since it improved on their health status.
SCHOOL REQUIREMENTS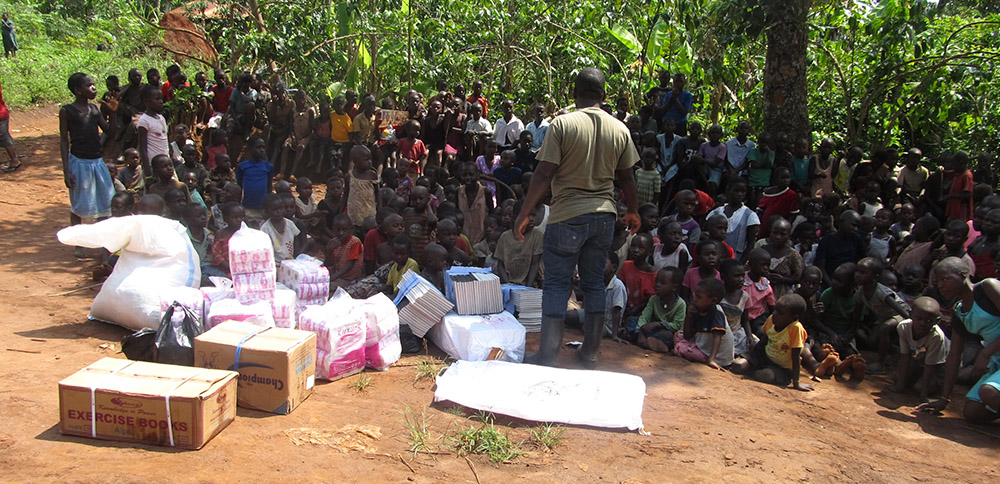 The Organization noticed that most of the children in the community lacked school supplies and for 4 years now we are donating school requirements to over 350 children from different needy schools in the community at every beginning of a school term, which include; Books, Pens, Pencils, Sets, Calculators, Reams and rulers to all the ongoing school children which has improved on their academic performances since they go to school well equipped with all the necessary requirements and it has reduced on the number of absenteeism in schools. 
SUPPORTING THE ELDERS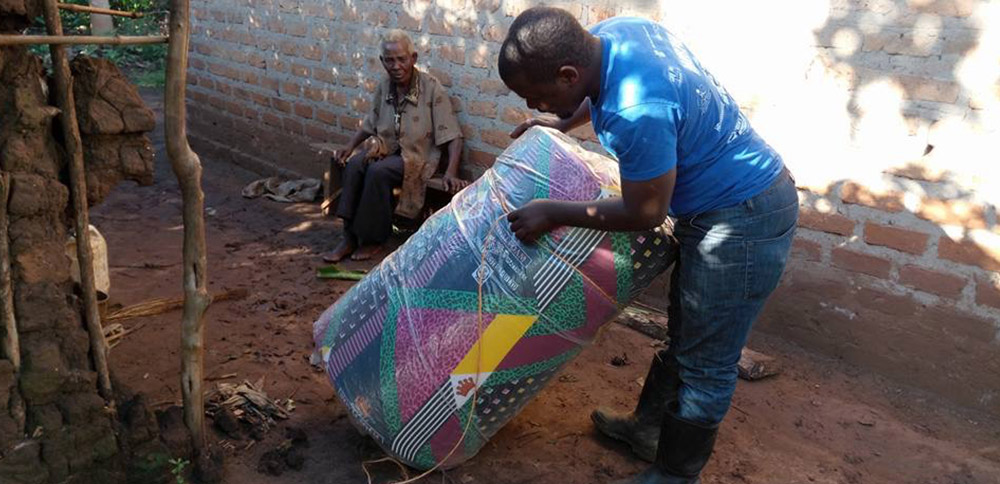 We have donated Mattresses, Blankets and pairs of Bed sheets to over 35 needy families and granny's and all elderly people have access to free medical serves from our Health Center, which has helped them enjoy their elderly age gracefully.
GIVING OUT BASIC NEEDS TO THE ELDERS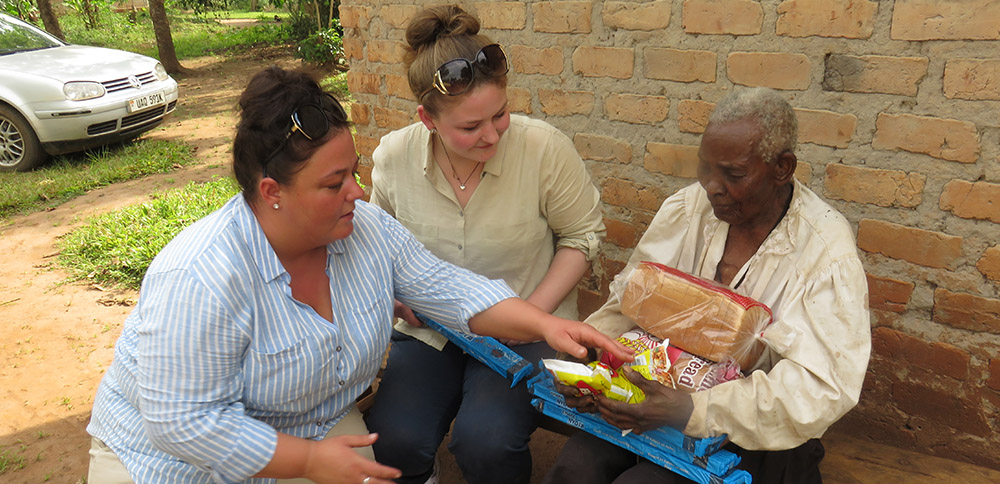 The basic needs given to the elders include: food stuffs, sugar, paraffin, salt and soap and these have helped the adults to pass through the month smoothly without starving for those basic needs. And this activity is done monthly where we always pay a visit to the elders every month and see how they are doing.
KIND HEART NURSERY SCHOOL FOR ORPHANS AND CHILDREN SPONSORSHIP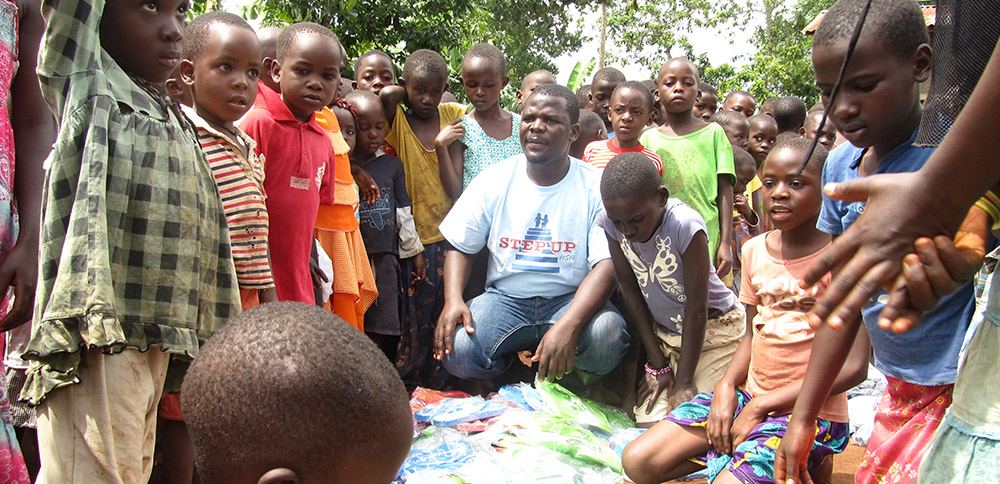 We have been able to start a Preschool for Orphans with a temporary structure, with support from generous donors, which now provides free education to over 85 orphans and poor kids, and a teaching team of 5 teachers, We are looking at setting up a school which can provide education and a home for over 300 poor children, we have the land and a plan has been drafted only looking for funding, we have to always raise school supplies, meals for the kids and salaries for the teachers,  
We need to construct permanent classrooms and Dormitories for the poor children whom we get from distant places to stay with them here. We have the land and the project plan is on ground but there is lack of funds, to start up the construction works. We hope if the good Samaritans and donors out there can consider our appeal.
GIVING OUT SCHOOL SHOES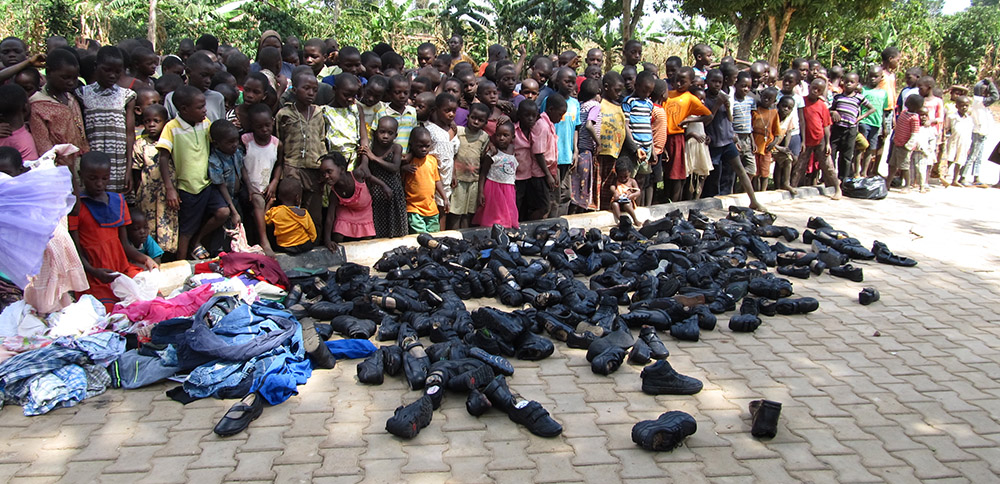 The children in the community are given school shoes and flip flops every school term since most of them were going to school bare footed, the foundation always gives these children shoes both schooling shoes and flip flops that are worn outside school.
GIVING OUT CLOTHES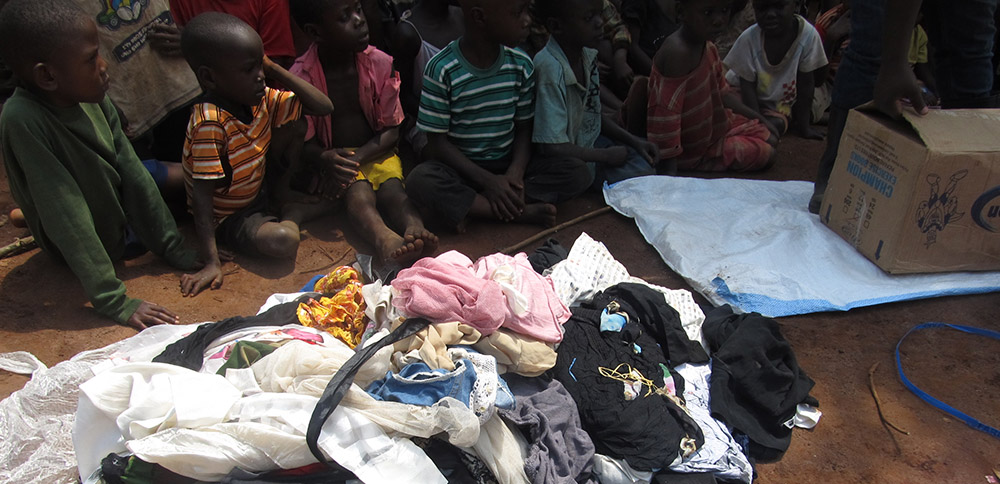 The Organization gives out clothes to both the elders and children in the community every after three months and they are so much appreciative with this activity since most of the children were putting on torn clothes.
GIVING OUT SANITARY PADS TO NEEDY TEENAGE GIRLS IN SCHOOLS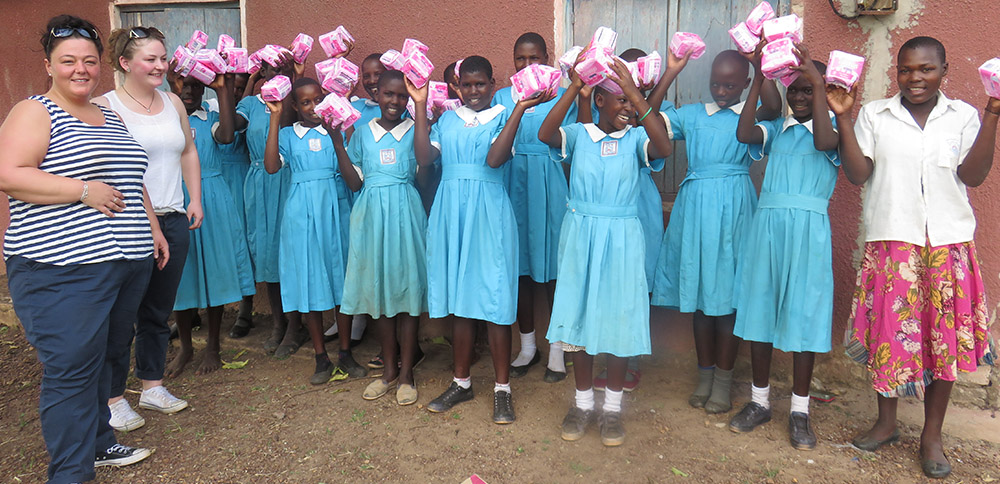 The foundation donates sanitary pads to over 500  needy teenage girls in different schools like Butebi Islamic Primary School, Nakibanga  Primary school and Lulagala Primary school, to help them stay in school comfortably during their menstruation and safe from bacterial infection they were getting from using improper materials for padding themselves like , dirty cloths, papers and leaves and it led to some of them always miss out at school  hence hindering the girl child education.
Most of the activities that are carried out in the community have been so beneficial to the people and they are really appreciative for all the services that are given to them and we need more support to be able to continue reaching out to more poor communities.