SPONSOR A CHILD AT OUR KIND HEART SCHOOL FOR ORPHANS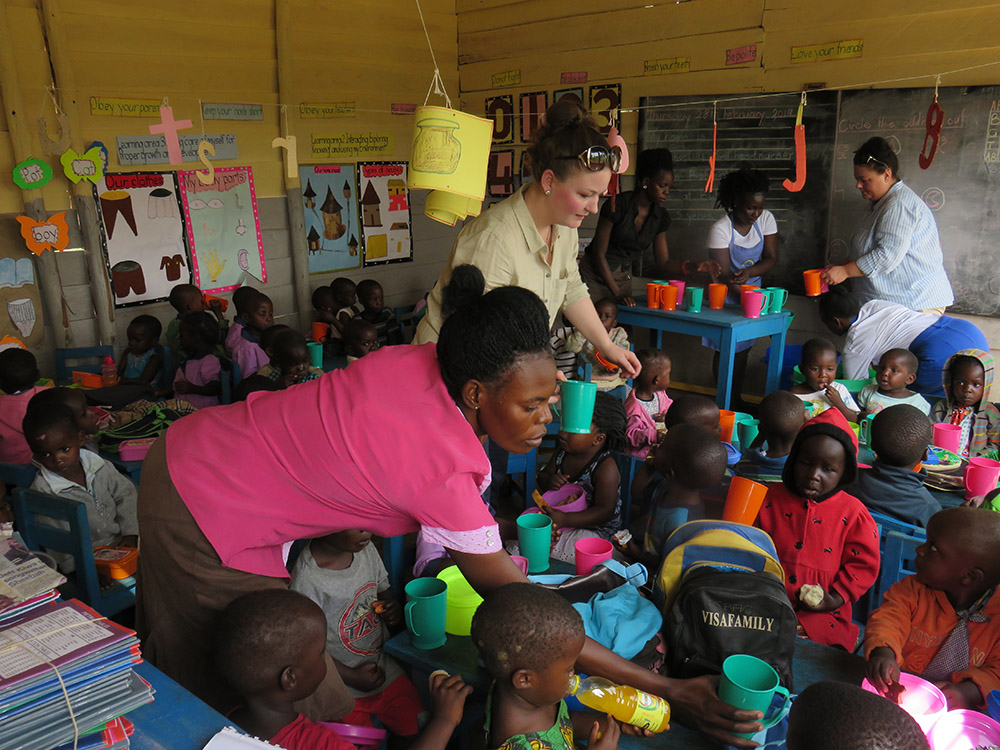 We started a Nursery and Primary School for Orphans with a temporary structure, with support from generous donors, which now provides free education to over 120 orphans and poor kids who all need sponsors so that we can keep the in School, a teaching team of 5 teachers, With support from The Living Proof  we manged to build our first 3 classroom permanent building.

We need to construct more permanent classrooms and Dormitories for the poor children whom we get from distant places to stay with them here. We have the land and the project plan is on ground but there is lack of funds, to start up on more of the construction works. We hope if the good Samaritans and donors out there can consider our appeal.

 We are targeting to provide education and a home for over 500 poor children, we have the land and a plan has been drafted only looking for funding, we have to always raise school supplies, meals for the kids and salaries for the teachers.

 At a fee of $30 per month, child sponsorship is very possible and with such and more we are in position to create lasting impact for a child at our Kind Heart School for Orphans. With this amount we are in position to provide education, school supplies and meals at school for the child,.

Upon accepting to sponsor a child, we give you access to the children profiles so that you could choose a specific child you wish to sponsor. In the due term you always write letters to them and they too write to you.

SPONSOR A CHILD IN UGANDA

You can sponsor a child within our external program under a campaign termed "Keep An Orphan In School". Under our external program, a child is catered for from their respective communities, this campaign mainly looks after single orphans whose single parent is no longer in position to take care of the child, it does also cater for total orphans who are being looked after by relatives or community Samaritans but are no longer in position to take care of the child. Among the necessities we provide are; education in form of school fees and scholastic materials and clothes.

This campaign currently runs in Mityana district with a total of 20 children attaining education in the local primary and secondary schools.

At a fee of USD $50 per month, you can be in position to sponsor a child under our external program.

For more information regarding child sponsorship, you can contact us.
 

| | | | |
| --- | --- | --- | --- |
| | | | |
| | | | |
| | | | |
| | | | |
| | | |   |
|   |   |   |   |
|   |   |   |   |
|   |   | | |
|   |   |   |   |
|   |   |   |   |